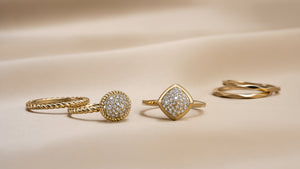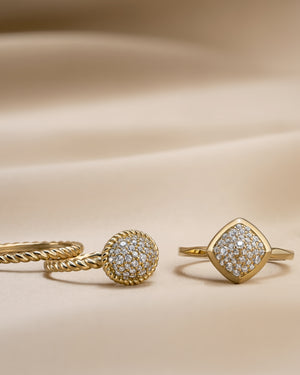 Tuscanys
Golden Treasures
A unique collection of Rings
A unique collection of Rings
Tuscany, Italy, is the place to fully enjoy 'La Dolce Vita' and the cradle of the goldsmith's craft.
A craft that has been passed on from father to son and daughter for decades. Via a scenic road between the region's hills and winding roads, we arrive at the workshops where the Sparking Jewels 9 carat gold ring collection is brought to life. A treasure trove, in every sense of the word.
Edgy Elegance
Rings designed in the Netherlands, cut with gemstones in Hong Kong and then processed into state-of-the-art pieces in Italy. For us it is a beautiful, global marriage in which creativity and craftsmanship are central.
Be inspired and create your own unique style with our mix and match rings. The Essential rings form the perfect basis for any jewelery look. Stack them together with beautiful rings with a wide variety of colorful gemstones to create a unique and personal touch.