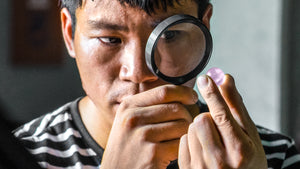 From Earth to Elegance
At Sparkling we believe in the importance of traditional craftsmanship, sustainability and high quality. Our jewelry production takes place in Italy, Bangkok and Hong Kong, where we use ancient techniques and the most talented artisans. Each piece is made by hand and we strive for perfection in every detail.
A Sustainable Sparkle
For our jewelry we only select the highest quality and durable materials and gemstones. We work with suppliers who adhere to ethical and environmentally friendly standards and strive to have the lowest possible impact on the environment. Our jewelry is not only beautiful to wear, but also sustainably and consciously produced for a better future.