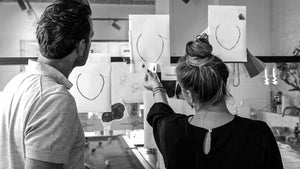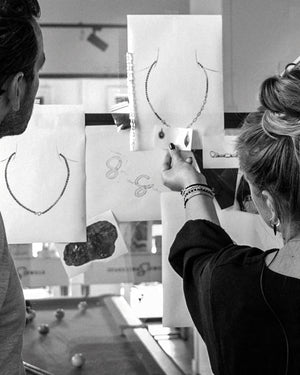 From Inspiration to Creation
Turning Ideas into Jewelry
Turning Ideas into Jewelry
At Sparkling, we know better than anyone how important it is to give free rein to inspiration and creativity when designing our colorful jewelery collection. From our bustling head office in Zwolle, all ideas are translated into sketches, CAD designs and ultimately beautiful jewelery that matches the latest trends.
From Sketchbook to Catwalk
Our collections are always in motion and constantly evolving. Every season new designs and colorful gems are launched that take your style to new heights. But that's not all - we also want to present our jewelery in the most stylish way. That is why we create the most beautiful visual content and strategic marketing plans with equal passion to show our collections to the world.
Discover the colorful world of Sparkling, where the possibilities are endless. From statement earrings to subtle rings, we have something for everyone. Mix and match and create your own unique style. Dare to play with different gemstones and chains, or go for a stack of vibrant bracelets.
Sparkling Jewels is all about expressing yourself and adding a little sparkle to your outfit. Mix, match and shine!