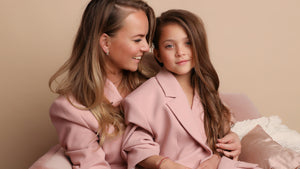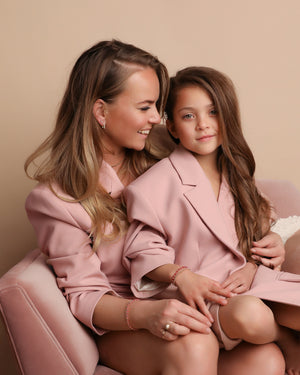 Matching bracelet for mother and child
Create the Perfect Bond!
Looking for a unique Mother's Day gift? Sparkling has a special promotion with which you can buy a set of 2 bracelets* and the children's size free can have a tailor -made. Give a special gift to the mothers in your life, or buy a gift for you and your daughter to wear together. Don't wait any longer and take advantage of this special promotion.
Packed twice as nicely
With our Mother's Day promotion we want to ensure that giving the gift becomes a special experience. That is why your gift is packed in a special way, with carefully selected wrapping paper and ribbon.
But that's not all! To make this Mother's Day extra festive, we add 2 free lipbalm macarons to every bracelet set!
MIX & MATCH
Create your own bracelets stack
Are you looking for Mix and Match Bracelets with Real Gemstones And a lifetime warranty on all silver and gold beads? In 2 steps you come to your ultimate wrist game!
#besparkling styled by you!
Store locator
looking for a Sparkling Dealer in your area? Then you don't have to search further! With our handy store locator you can easily do the nearest Sparkling Find a dealer.
Find a dealer